B2B BUSINESS EMERGING AS
AN INDUSTRY AUTHORITY.
Just because you have an old business does not mean you have to have an outdated website. At least that's what Hersco is now a big believer in. This company has been providing quality lower extremity devices since the 1930s. And because it has become a leader in its industry, in terms of adopting the latest technology and partnering with various companies to help enhance product quality, it only made sense for them to dedicate themselves to improving their brand and digital presence.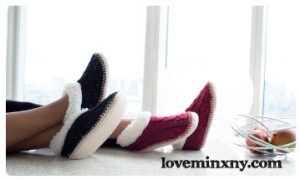 Independent Fashion Brand
Perception is everything and when Minx NY wanted to launch higher quality products CodeSwitch was tasked with improving their brand perception. This included an emphasis on heightened visibility as well as adjusting the brand's image to fit an uptick in prices.
We partnered with Hersco in order to help them develop new ideas and strategies for execution within their branding and marketing plans. Accomplishing this required the incorporation of our CMO services. We addressed both brand identity and brand publishing, alongside an in-depth digital strategy that harnessed the power of advertising and PPC. The most transformative tool we provided, though, was the implementation of a CRM into the business development strategy.
Even though Hersco is nearly 100 years old, the branding and marketing strategy has given it a rejuvenated look. And while Hersco has a shiny, new image for outsiders looking in, the CRM has changed the view that Hersco has in the other direction. The company has gained a much more comprehensive perspective of its customers and potential customers through the tools and features that this software platform provides.