EXECUTING AS AN OUTSOURCED MARKETING DEPARTMENT
It's always a challenge to get off the ground with a new business. Die Kolner Bier Hall was looking to improve awareness in Park Slope, Brooklyn among many other establishments with bier a plenty.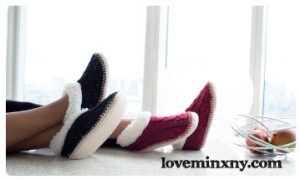 Independent Fashion Brand
Perception is everything and when Minx NY wanted to launch higher quality products CodeSwitch was tasked with improving their brand perception. This included an emphasis on heightened visibility as well as adjusting the brand's image to fit an uptick in prices.
SOLUTION:ENGAGE INFLUENCERS AND EDUCATE LOCALS ON GERMAN BIERS
In order to fully enhance their imagery we ran a complete overhaul on LoveMinxNY.com that also included improvements to the brand's assets. The relaunch of the website was further promoted by social media engagement under the #loveminxny hashtag.
RESULT: INCREASED LOCAL AFFINITY AND INFLUENCER ENDORSEMENTS
Park Slope was a buzz with high profile appearances and great times had by all. Building the hall as one of the largest entertainment spaces in Park Slope was key in gaining a foothold.